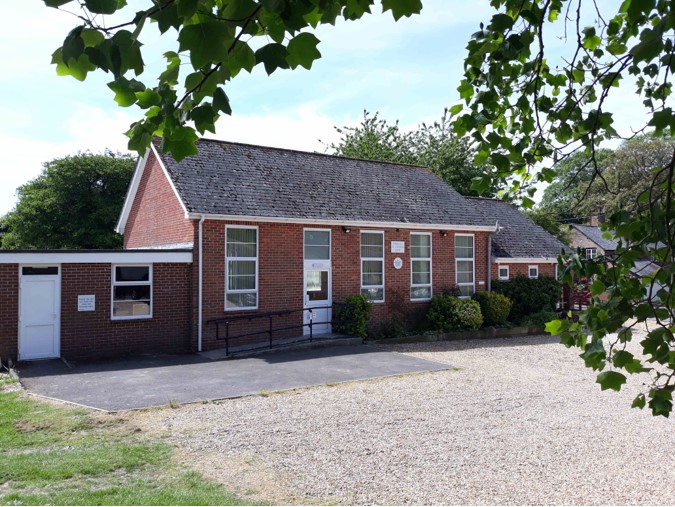 The Village Hall is set in a six acre Recreation Ground with parking for approximately 30 vehicles. This includes disabled parking and access ramp to the hall.
The Recreation Ground was given to the village in 1928 by Mr George Ferris and the Village Hall was added in the 1970s and has seen regular improvements since.
Milton Lilbourne Hall and Recreation Ground is a Registered Charity (No 261927) and is run for the benefit of the parishioners of Milton Lilbourne by a Committee of volunteer Trustees. The Committee includes a representative member from both the Parish Council and the Parochial Church Council of St Peter.
The Village Hall consists of a main hall, kitchen, bar/utility area, gents and ladies/disabled toilets.
Both the hall and recreation ground are available for hire to all on an hourly, daily or termly basis. (See Hire the Hall).
Facilities:
Main hall
The main hall can seat up to 85 theatre style and up to 80 around tables. We have ten rectangular tables and 80 banquet chairs. We also have plastic chairs for use at art classes.
This spacious hall has been newly decorated and is bright and inviting with an abundance of natural light from tall windows along the two long sides.
There is a wooden floor and the hall is always warm with our eco-friendly ground source heating throughout.
We are licensed for plays, films, indoor sporting events, live music, performance of dance and sale and consumption of alcohol on the premises only.
Music and speech can be relayed through our four wall hung speakers either via Bluetooth or through the microphone (available on request). We also have a projector and screen which can be hired by arrangement. The acoustics in the hall have been recently improved by the installation of acoustic panels and the hall has a Hearing Loop.
Regular activities include Pilates, Hatha Yoga, Art Groups, Bowls Club, and Pub Nights (See Classes & Meetings for details). A variety of Committee led events are held through the year eg Skittles evenings, Bingo, Wine Tastings, Quiz Nights, Harvest Supper and many more.
Kitchen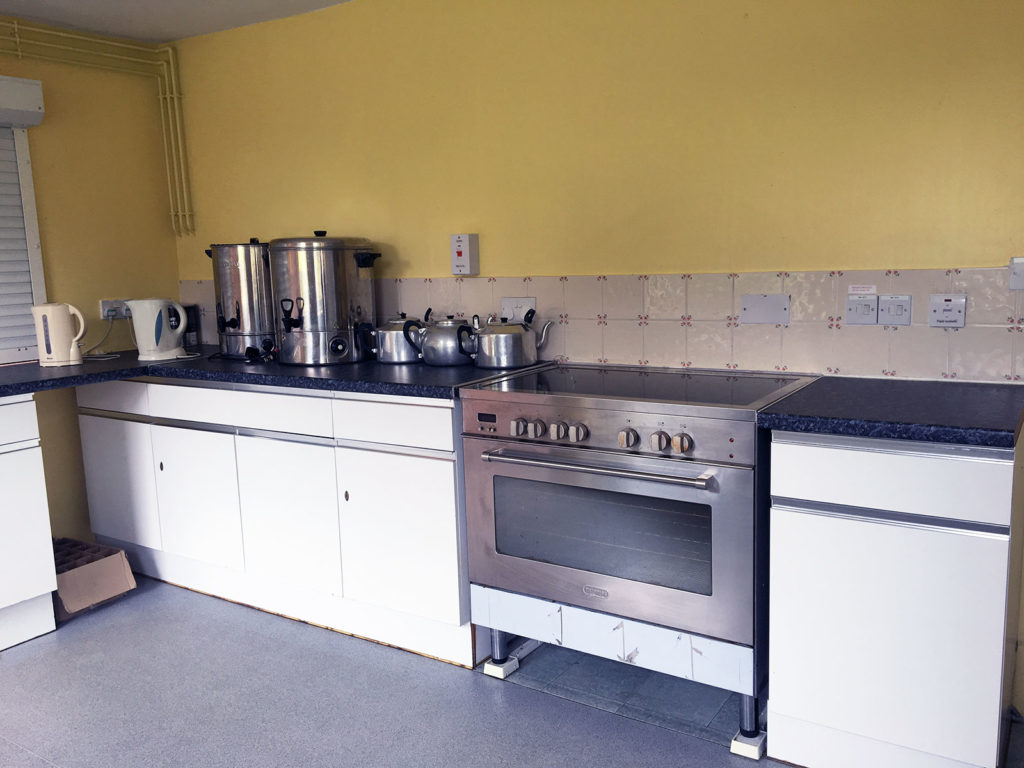 Our large well-equipped kitchen is located directly off the main hall and has a large serving hatch to the hall. It has an electric cooker with large oven and four hob rings, fridge-freezer, a large commercial dishwasher and two large tea urns. Ample crockery and cutlery is provided for use at your event. There is a separate access through a storeroom to the outside to make bringing your catering on site hassle free.
Bar/Utility area
The bar/utility area is reached off of the Entrance lobby and has a large serving hatch to the main hall. We are licensed for the sale and consumption of alcohol on the premises. The sale of alcohol is only available from a Committee led bar which we will be happy to provide for you by arrangement.
Recreation Ground and Children's Play Area
The six acre Recreation Ground with children's play area is ideal for outdoor celebrations eg marquees for weddings, parties etc. There is access to outdoor electricity and water.
Regular activities include youth and adult football teams and the grounds are used for popular events through the year such as the Rough & Tumble Run in January, the Village Fun Day in June and Village Cricket match in July.
The extensive children's play area has been newly equipped with an amazing climbing frame and slide combination and also includes swings, see saw and a Trim trail course.
Gallery